DOWNLOAD Music: Issy Tee – Come My Way (Prod. By Emma the one)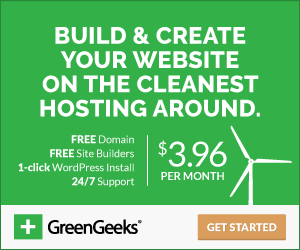 Last Updated on by Nectes Team
Issy tee goes by the name of Tobechukwu Isaiah
Dibiamaka aka "The LORD's
Boi". He is one of the finest upcoming anointed
Nigerian gospel rap/RnB
artistes. Born on 23rd September 1993 and hails
from Oshimili North LGA of Delta State, Nigeria and who's slogan is "Reppin
Christ Movement" (RCM).
Issy tee, a Youth Corper, serving at Ogbaru local
government, Anambra State
is about to break forth with a new track titled
"Come My Way", thus this
bio, so as to formally usher this prayer -of a song.
This young star understands that he us soaring only by God's grace
and just like Lacrae, he
looks at his past, present and future and says "It's
all a gift undeserved
that I shouldn't have known" and pointing to the
sky says "I'll make my boast in You alone". He joins Da'Truth in saying and
believing that "Jesus
Is For Everybody (J.I.F.E.)" and therefore humbly
bows and just like Flame
says "everything I own Oh LORD- is a gift… I give
you my heart, I give You my mind".
This humbly graced singer is an animal science
graduate of Kano University
of Science and Technology, Wudil, Kano State. He
acknowledges getting his
inspiration and lyrics mainly from the Bible and
other artistes like Frank Edwards who is "flying on eagle's wings", Lacrae
who believes that "if
Jesus wasn't executed, there'll be no celebration",
Bumps INF, Canton
Jones, J. Moss, Micah Stampley and a ton of other
artistes.
This Gospel cannon ball, once made a homemade
freestyle tagged "Victory
Song" where he declared his modus operandi in
two words "Reppin Christ" and
goes ballistic with the supersonic speed of an "F-15
eagle" in his mix tape titled "His Presence" featuring J-Black where he
exceptionally utilizes
verses of the Bible to inject his spirit-backed prayer
and inspires
listeners on how it feels like in God's presence,
which has earned him a nice reputation in many churches in Kano where he
has been hosted to
perform. His gift of deft manoeuvring is highly
admired as he in a sleek
manner shuttles from Rap to RnB with the finesse and ease of "oil machine
parts in motion", in his first track titled "Like He
Promised" featuring
Veed, where he once again used the verses of the
Bible to claim the
promises written there, like "I shall live, I shall not die", "I see the
table turning for my good" and lots more which
was produced by SirMe,
although he has not been signed to any record
label yet.
Issy tee is about to "try God"- in his own words- by
propelling his new
single captioned "Come My Way", produced by
Emma tha one, which is in line
with his broad objective of spreading the gospel of
hope, life and peace to as many as possible by "Reppin Christ". Listen to
him say "my cup is up, I
can't get enough, I'm heading to the LORD's
fountain" that is why he is
also called "The Lord's Boi"
Download & Enjoy
DOWNLOAD NOW
Get Connected With Issy tee
Facebook: Tobechukwu Issy Dibiamaka
Instagram: @Issy_tee1
Hits: 0