Fpcnlr – Praise – Anything Is Possible – Lyrics + Music
Fpcnlr praise anything is possible lyrics + music
Last Updated on by Nectes Team
Audio Music Download Praise / Anything Is Possible MP3 by Fpcnlr
Check-Out this amazing brand new single + the Lyrics of the song and the official music-video titled Praise / Anything Is Possible by a Renowned and anointed Christian / Gospel singer and recording music artist Fpcnlr whose mission is to be a blessing many people through kingdom music.
Song Title: Praise / Anything Is Possible
Artist: Fpcnlr
Genre: Gospel
Released: 2023
Stream and Download this amazing mp3 audio single for free and don't forget to share with your friends and family for them to be a blessed through this powerful & melodius gospel music, and also don't forget to drop your comment using the comment box below, we look forward to hearing from you. Thanks!!!
Fpcnlr Praise / Anything Is Possible Lyrics
Verse 1
I'll praise in the valley
I'll praise on the mountain
I'll praise when I'm sure
I'll praise when I'm doubting
I'll praise when outnumbered
I'll praise when surrounded
'Cause praise is the waters
my enemies drown in
Pre-Chorus
As long as I'm breathing, I've got a reason to
Chorus 1
Praise the Lord, oh my soul
Praise the Lord, oh my soul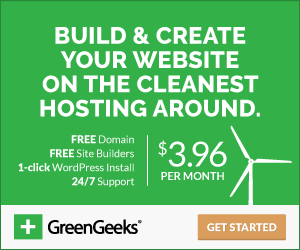 Verse 2:
I'll praise when I feel it
And I'll praise when I don't
I'll praise 'cause I know
You're still in control
'Cause my praise is a weapon
it's more than a sound
Oh, my praise is the shout
that brings Jericho down
Pre-Chorus
As long as I'm breathing, I've got a reason to
Chorus 2
Praise the Lord, oh my soul
Praise the Lord, oh my soul
I won't be quiet, my God is alive
So how could I keep it inside
Praise the Lord, oh my soul
Bridge
Now all of my fear I will turn into praise
Shake off despair as I sing out Your name
A victory dance, I will dance out in faith
I will crush disappointment and break every chain
Vamp
Break every chain
Break every chain
Break every chain
Break every chain
Turn
I won't be quiet, my God is alive
How could I keep it inside?
I won't be quiet, my God is alive
How could I keep it inside?
I won't be quiet, my God is alive
How could I keep it inside?
Praise the Lord, oh my soul
Hits: 1