Open Heaven For Teens 15 March 2023 – The Pearl Of Great Price
Click HERE for Previous Open Heaven Devotional for Teens

TOPIC: The Pearl Of Great Price [Open Heaven for Teens 15 March 2023]

MEMORISE: But God commendeth his love toward us, in that, while we were yet sinners, Christ died for us. Romans 5:8

Also Read: Open Heaven 15 March 2023 – The Word Heals I

READ: Matthew 13:45-46


45 Again, the kingdom of heaven is like unto a merchant man, seeking goodly pearls:


46 Who, when he had found one pearl of great price, went and sold all that he had, and bought it.


BIBLE IN ONE YEAR: Judges 6-8


MESSAGE


The parable of the pearl of great price likens the kingdom of Heaven to a merchant who woe trying to find pearls of good quality to buy. When he finally found a very good and beautiful pearl, it was expensive Instead of giving up his quest, he went and sold everything he had and then went back to buy that valuable pearl.


This was what Jesus did on the cross of Calvary when He reconciled us to the Father through the blood He shed. Just like He put us first, we must always put Him and everything about His kingdom first. The Bible says in Matthew 6:33: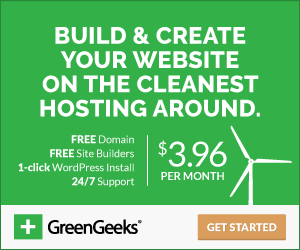 "But seek ye first the kingdom of God, and his righteousness; and all these things shall be added unto you".


One of the ways to seek God's kingdom is by winning more souls into it. Just like Christ, you must have a burden to preach to unbelievers, and follow up and intercede for them so that they can become converted, You should sacrifice your comfort to reach the unreached.


ACTION POINT:


Preach to someone on your street or in your class this week.


HYMN 22 – Must I Go And Empty Handed?

Must I go and empty handed?
Thus my dear Redeemer meet?
Not one day of service give Him
Lay no trophy at His feet?

CHORUS
Must I go and empty handed?
Must I meet my Saviour so?
Not one soul with which to greet Him?
Must I empty handed go

Not at death I shrink or falter
For my Saviour saves me now
But to meet Him empty handed
Thought of that now clouds my brow
Oh, the years of sinning wasted
Could I but recall them now
I would give them to my Saviour
To His will I'd gladly bow
O ye saints, arouse, be earnest
Up and work while yet 'tis day
Ere the night of death o'er take thee
Strive for souls while still you may.
Strive for souls while still you may

Daily Devotional for Teen's guide was written by Pastor E.A. Adeboye, the General Overseer of the Redeemed Christian Church of God, one of the largest evangelical church in the world and also the President of Christ the Redeemer's Ministries.


Flatimes Notice Board: Until you are born again, God ever abiding presence will never be with you. You must be born again to enjoy continuous victory. Please say the displayed prayer below in faith:


Lord Jesus, come into my life. I accept You as my Lord and Personal Saviour. I believe in my heart You died and rose from the dead to save me. Thank You Lord for saving me, in Jesus' name Amen.


If you just prayed the prayer of salvation online please send your testimonies and prayer request to info@rccg.org, +234-1-8447340, +234-0-7098213112.