Open Heaven For Teens 14 March 2023 – Parable Of The Mustard Seed
Click HERE for Previous Open Heaven Devotional for Teens

TOPIC: Parable Of The Mustard Seed [Open Heaven for Teens 14 March 2023]

MEMORISE: And Jesus answering saith unto them, Have faith in God. Mark 11:22

Also Read: Open Heaven 14 March 2023 – The Word Has Purchased You

READ: Matthew 13:31-32


31 Another parable put he forth unto them, saying, The kingdom of heaven is like to a grain of mustard seed, which a man took, and sowed in his field:


32 Which indeed is the least of all seeds: but when it is grown, it is the greatest among herbs, and becometh a tree, so that the birds of the air come and lodge in the branches thereof.


BIBLE IN ONE YEAR: Judges 4-5


MESSAGE:


The mustard seed is one of the smallest and tiniest of all seeds, but it usually grows into a mighty tree where birds build their nests to live. The lesson from this parable is big things can happen as a result of a very small thing. For example, only about 120 converts were in the early Church at the upper room in the book of Acts, but today, we have over 20 million Christians around the globe.


Similarly, another thing that grows is faith. As a child of God, you must put your little faith to use so that it can become bigger. I remember when I was a new convert who was believing God to use me to heal others, I experimented with my children. Whenever they had a headache, I would pray for them and ask that the sickness would never return, even though I had a pack of pain relievers hidden somewhere in case the prayer failed. Thankfully, God honoured that little faith.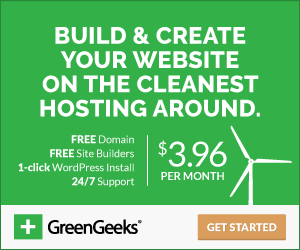 Today, I believe Him for big miracles and He has never failed me. Let your faith grow by putting it to use.


PRAYER POINT


Father, please increase my faith in You.


HYMN 14 – Standing On The Promises Of God

Standing on the promises of Christ our King,
Thro' eternal ages let His praises ring:
Glory in the highest, I will shout and sing,
Standing on the promises of God.

Chorus
Standing, Standing,
Standing on the promises of God my Saviour
Standing, Standing,
I'm standing on the promises of God.

Standing on the promises that can-not fail,
When the howling storms of doubt and fear assail
By the living word of Go I shall prevail,
Standing on the promises of God.
Standing on the promises I now can see
Perfect, present cleansing in the blood for me;
Standing in the liberty where Christ makes free,
Standing on the promises of God.
Standing on the promises of Christ the Lord,
Bound to Him eternally by love's strong cord,
Overcoming daily with the Spirit's sword,
Standing on the promises of God.

Daily Devotional for Teen's guide was written by Pastor E.A. Adeboye, the General Overseer of the Redeemed Christian Church of God, one of the largest evangelical church in the world and also the President of Christ the Redeemer's Ministries.


Flatimes Notice Board: Until you are born again, God ever abiding presence will never be with you. You must be born again to enjoy continuous victory. Please say the displayed prayer below in faith:


Lord Jesus, come into my life. I accept You as my Lord and Personal Saviour. I believe in my heart You died and rose from the dead to save me. Thank You Lord for saving me, in Jesus' name Amen.


If you just prayed the prayer of salvation online please send your testimonies and prayer request to info@rccg.org, +234-1-8447340, +234-0-7098213112.