DCLM Daily Manna 13 March 2023 Devotional by Pastor W. F. Kumuyi — The Appreciative And Inquiring Spirit
Click HERE for Previous MESSAGES by Pastor Kumuyi

TOPIC: The Appreciative And Inquiring Spirit (DCLM Daily Manna 13 March 2023)


KEY VERSE: "What shall I render unto the LORD for all his benefits toward me?" (Psalm 116:12)


TEXT: Psalm 116:10-19 (KJV)


10 I believed, therefore have I spoken: I was greatly afflicted:


11 I said in my haste, All men are liars.


12 What shall I render unto the Lord for all his benefits toward me?


13 I will take the cup of salvation, and call upon the name of the Lord.


14 I will pay my vows unto the Lord now in the presence of all his people.


15 Precious in the sight of the Lord is the death of his saints.


16 O Lord, truly I am thy servant; I am thy servant, and the son of thine handmaid: thou hast loosed my bonds.


17 I will offer to thee the sacrifice of thanksgiving, and will call upon the name of the Lord.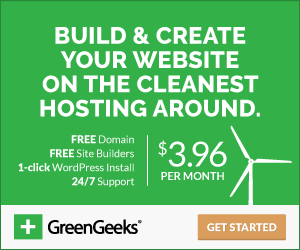 18 I will pay my vows unto the Lord now in the presence of all his people.


19 In the courts of the Lord's house, in the midst of thee, O Jerusalem. Praise ye the Lord.

DCLM Daily Manna For Today MESSAGE:

Researchers say, "questions provide unique frameworks for thinking, which can open up doors to unexpected revelations …in personal life, education, or work…" And an English thinker and statesman of the 16th century, adds: "A prudent question is one-half of wisdom". All these lead to the conclusion that God has given man the power to inquire in order to broaden our minds.


The writer of our passage put this faculty into use as he enjoyed healing, deliverance, joy, and other blessings from heaven. He asked meekly and appreciatively: "What shall I render unto the LORD for all his benefits toward me?" Heaven gave back a basketful of answers. His power brought forth insights that he must show gratitude to the Lord by promptly paying his vows. His worship must be sacrificial. The psalmist also learned that God does not gloss over the death of His saints.

Also Read: DCLM Daily Manna 12 March 2023 — Be The Lily In The Mud

While God did not create man as a robot without an inquisitive mind, He expects us to constructively probe His word with a view to maturing spiritually. We are to raise issues that move us into more intimacy with Him to prepare us for our final home in heaven. After giving us the Bible and the story of creation as well as His plan of Salvation when man fell, He wants us to dwell on them more than on the philosophies of this world.


If we accept Jesus Christ as our Master and Lord, we must not hesitate to approach Him with the tough concerns of this generation which have defied solutions in the hands of statesmen, political leaders, administrators, etc. He will reveal that the answers lie in the gospel. And that would challenge us to key more into the Great Commission as commanded by the Lord.


THOUGHT OF THE DAY:
A healthy and humble mind of inquiry empowers the believer spiritually.


BIBLE IN ONE YEAR:
Numbers 16-18


Also Read: Open Heaven For Today 2023 – Open Heavens 13 March


Deeper Life Daily Manna For Today 2023 was written by Pastor W. F. Kumuyi; is the founder and General Superintendent of the Deeper Life Bible Church situated at KM 42 on the busy Lagos-Ibadan Expressway, Nigeria.


NgospelMedia' Notice Board: Until you are born again, God ever abiding presence will never be with you. You must be born again to enjoy continuous victory. Please say the displayed prayer below in faith:


Lord Jesus, come into my life. I accept You as my Lord and Personal Saviour. I believe in my heart You died and rose from the dead to save me. Thank You Lord for saving me, in Jesus name Amen.


If you just prayed the prayer of salvation online please send your testimonies and prayer request to HELP LINES: +234(8157991934, 8157991936, 8157991937) E-MAIL: ltm@deeperlifeonline.org