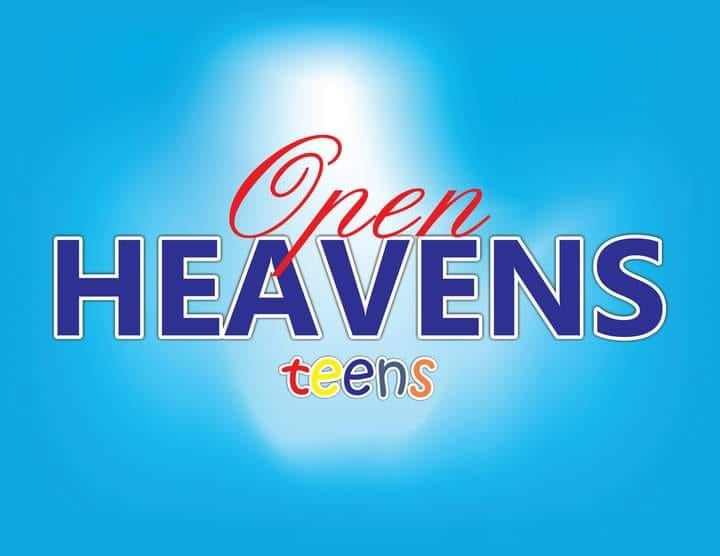 Open Heaven For Teens 9 March 2023 – Parable Of The Sower III
Click HERE for Previous Open Heaven Devotional for Teens

TOPIC: Parable Of The Sower III [Open Heaven for Teens 9 March 2023]

MEMORISE: And I will put my spirit within you, and cause you to walk in my statutes, and ye shall keep my judgments, and do them. Ezekiel 36:27

Also Read: Open Heaven 9 March 2023 – In His Presence

READ: Matthew 13:3-6


3 And he spake many things unto them in parables, saying, Behold, a sower went forth to sow;
4 And when he sowed, some seeds fell by the way side, and the fowls came and devoured them up:
5 Some fell upon stony places, where they had not much earth: and forthwith they sprung up, because they had no deepness of earth:
6 And when the sun was up, they were scorched; and because they had no root, they withered away.


BIBLE IN ONE YEAR: Joshua 14-17


MESSAGE


A notable character is represented in our Bible text and is worth learning from: there are people who have strong personality traits, and this makes it difficult to convince them of anything. Their heart is a stony place with no flexibility for change. They sometimes justify bad behaviour by saying. "This is who I am. If you don't like me this way, then that's too bad for you. I can't change!" This unpleasantness is what they usually exhibit in Christianity, that's if they actually surrendered their lives to Jesus in the first place. These people appear very tough and strong, but when the real issues of life show up, their backs hit the ground.
Ezekiel 36:26 says:


"A new heart also will I give you, and a new spirit will I put within you: and I will take away the stony heart out of your flesh, and I will give you an heart of flesh"


At the point of salvation, there must be an exchange in the spirit, your hard heart is exchanged with a soft one that is receptive to God's word which is necessary for your growth.


PRAYER POINT


Father, please give me a heart of flesh that your Spirit can communicate with often


HYMN 3 – ALL TO JESUS I SURRENDER

All to Jesus I surrender
All to Him I freely give;
I will ever love and trust Him,
In His presence daily live.

CHORUS
I surrender all.
I surrender all:
All to Thee,
my blessed saviour
I surrender all

All to Jesus I surrender,
Humbly at His feet I bow;
Worldly pleasures all forsaken.
Take me, Jesus, take me now.
All to Jesus I surrender.
Lord, I give myself to Thee;
Fill me with Thy love and power,
Let Thy blessing fall on me.
All to Jesus I surrender,
Now I feel the sacred flame
O the joy of full salvation!
Glory, glory to His name!

Daily Devotional for Teen's guide was written by Pastor E.A. Adeboye, the General Overseer of the Redeemed Christian Church of God, one of the largest evangelical church in the world and also the President of Christ the Redeemer's Ministries.


Flatimes Notice Board: Until you are born again, God ever abiding presence will never be with you. You must be born again to enjoy continuous victory. Please say the displayed prayer below in faith:


Lord Jesus, come into my life. I accept You as my Lord and Personal Saviour. I believe in my heart You died and rose from the dead to save me. Thank You Lord for saving me, in Jesus' name Amen.


If you just prayed the prayer of salvation online please send your testimonies and prayer request to info@rccg.org, +234-1-8447340, +234-0-7098213112.