Mountain Top Life Daily Devotional 6 March 2023 By Dr. D.K Olukoya – The Enemy Has Done This (I)
Click HERE for Previous MESSAGES by Dr. D.K. Olukoya

TOPIC: The Enemy Has Done This (I) (Mountain Of Fire and Miracle Ministries, MFM Devotional 6 March 2023)


BIBLE IN ONE YEAR: Joshua 6, Joshua 7, Joshua 8, Colossians 1, Colossians 2


FIRE SCRIPTURE: Matthew 13:25-30 (KJV)


25 But while men slept, his enemy came and sowed tares among the wheat, and went his way.


26 But when the blade was sprung up, and brought forth fruit, then appeared the tares also.


27 So the servants of the householder came and said unto him, Sir, didst not thou sow good seed in thy field? from whence then hath it tares?


28 He said unto them, An enemy hath done this. The servants said unto him, Wilt thou then that we go and gather them up?


29 But he said, Nay; lest while ye gather up the tares, ye root up also the wheat with them.


30 Let both grow together until the harvest: and in the time of harvest I will say to the reapers, Gather ye together first the tares, and bind them in bundles to burn them: but gather the wheat into my barn.


MEMORY VERSE: "Be sober, be vigilant; because your adversary the devil, as a roaring lion, walketh about, seeking whom he may devour:" – 1 Peter 5:8


MOTIVATIONAL QUOTES:
To live an overcoming Christian life, you must be sober and vigilant.


PRAISE AND WORSHIP:
Take praise and worship songs as led by the Holy Spirit


PROPHETIC WORD FOR TODAY:
I DECREE DESTRUCTION UPON EVERY EVIL SEED IN THE GARDEN OF YOUR LIFE, IN THE NAME OF JESUS.

MFM Devotional For Today 2023 MESSAGE:

Today's fire scripture is a familiar one. As Bible readers, we often do a quick reference to the enemy's agenda but forget to consider the carelessness or nonchalant attitude of the owner of the garden. Those who plant vineyards don't look away. Rather, they keep looking back to tend and keep the garden, making sure that the weeds don't overgrow and subdue the main plants. Else, they risk losing their bountiful harvest and their labour would be in vain. In summary, the farmer is often vigilant and watchful.

Also Read: MFM Devotional 5 March 2023 – And In Nothing Terrified

Unfortunately, the farmer or the owner of the vineyard in this case was so relaxed that he slept off! This could be as a result of tiredness, or being given to too much sleep, or physical and spiritual carelessness. Hence, he didn't know when the enemy came and left. He woke up to see that the enemy had entered his territory and done an evil thing. I pray for you, that you will not sleep an evil sleep, in the name of Jesus.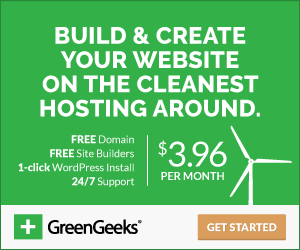 A man's life, family, business and other endeavours are like a garden well-kept and carefully watched over. If the owner now falls asleep, it gives the intruder, the enemy a free access, to come in and do as he desires. Here, the Bible tells us that he came in to sow evil seed and went his way. That means, introducing negative things into the original. A kind of pollution and contamination, with the final aim of destruction. It is an evil thing!


What has the enemy done in your life? How did he succeed in doing it? What has he stolen or tampered with? These and many more are the questions that could be asked in this instance. But thank God that we have Jesus, the Only One who can restore what the enemy has stolen or tampered with in the life of an individual.


This is the beginning of the process of recovery; that you accept Jesus as your Lord and Saviour. Then you can ask God for forgiveness over your days of ignorance which made it easy for the enemy to enter into the garden of your life. In case you are born again, all you need do is to go before the Lord in repentance for your spiritual carelessness. Either way, the Lord is able to forgive you and restore in multiple fold what has been stolen or destroyed, in the name of Jesus.


You also need to become more watchful and sober. Satan and his cohorts are forever roaming around looking for victims to devour. You must stand against every reinforcement of darkness and defend your life and territory by the power of God, in Jesus' name.


PRAYER POINTS:


MORNING

Blood of Jesus, annul and destroy the agenda of the devil to steal, kill and destroy in my life, in the name of Jesus.
I call forth angelic assistance and I uproot and cast into fire, every evil seed in the garden of my life, in the name of Jesus.
Enemy that came while I slept, receive the judgement hammer of God, in the name of Jesus.

EVENING

O Lord, forgive me for every spiritual laziness and carelessness, in the name of Jesus.
I pursue, overtake and recover, by fire, every good thing that the enemy has stolen from my life, in the name of Jesus
I close every door opened to the enemy as a result of my spiritual carelessness, in the name of Jesus.
I receive divine strength to be sober and vigilant, in the name of Jesus.

Also Read: Open Heaven 6 March 2023 – Divine Promotion II


MOUNTAIN TOP LIFE is a daily devotional by Dr. D.K Olukoya (General Overseer, Mountain of Fire and Miracle Ministries, Worldwide)


NgospelMedia Notice Board: Until you are born again, God ever abiding presence will never be with you. You must be born again to enjoy continuous victory. Please say the displayed prayer below in faith:


Lord Jesus, come into my life. I accept You as my Lord and Personal Saviour. I believe in my heart You died and rose from the dead to save me. Thank You Lord for saving me, in Jesus name Amen.


If you just prayed the prayer of salvation online please send your testimonies and prayer request to ecounselling@mountainoffire.org, +234 (803) 078-0919 OR +234 (817) 363-1657.