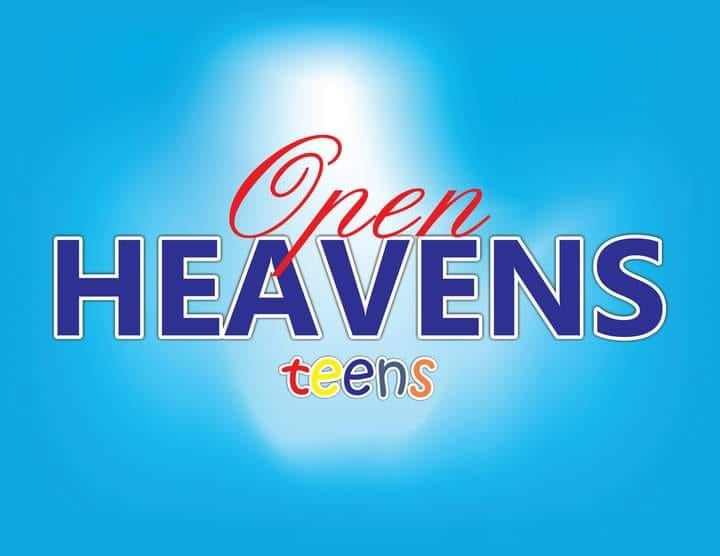 Open Heaven For Teens 3 March 2023 – A Year Of Miracles
Click HERE for Previous Open Heaven Devotional for Teens

TOPIC: A Year Of Miracles [Open Heaven for Teens 3 March 2023]

MEMORISE: Delight thyself also in the LORD; and he shall give thee the desires of thine heart. Psalms 37:4

Also Read: Open Heaven 3 March 2023 – Prayers For The Church

READ: Psalms 18:1-3


1 (To the chief Musician, A Psalm of David, the servant of the LORD, who spake unto the LORD the words of this song in the day that the LORD delivered him from the hand of all his enemies, and from the hand of Saul: And he said,) I will love thee, O LORD, my strength.


2 The LORD is my rock, and my fortress, and my deliverer; my God, my strength, in whom I will trust; my buckler, and the horn of my salvation, and my high tower.


3 I will call upon the LORD, who is worthy to be praised: so shall I be saved from mine enemies.


MESSAGE:


At the beginning of a new year, many people outline their resolutions to guide their conduct throughout the year. However, over 90% of these people don't eventually follow through. I want to encourage you to do the following consistently so that you can experience daily miracles:

Praise and worship God like never before: You can pray, study God's word, and meditate on it quietly, but it is impossible to praise God quietly. You cannot sing or testify to God's goodness with your mouth closed. Occasionally, some people say, "God knows I'm grateful: He sees my heart," but this is not right. Show your gratitude to God always in praises (Psalm 89:1).
Put God first: Don't let anybody deceive you; God is not in need. The only reason He asks you to bring your tithes, first fruits and offerings to His house is so that He can bless you. As you obey this instruction, you will experience signs and wonders this year.
Speak up: Learn not to keep quiet or pretend before God. Tell Him exactly how things are, and He will help you.

KEY POINT:


Starting afresh and sticking to your commitment to God brings immeasurable blessings


BIBLE IN ONE YEAR: Deuteronomy 30-32


HYMN 17 – There Shall Be Showers Of Blessings

"There shall be showers of blessing"
This is the promise of love;
There shall be season refreshing
Send from a savior above

Chorus:
Showers of blessing
Showers of blessing we need:
Mercy drops round us are falling
But for the showers we plead.

"There shall be showers of blessing"
Precious reviving again;
Over the hills and the valleys;
Sound of abundance of rain.
"There shall be showers of blessing"
Send them upon us Oh Lord!
Grant to us now a refreshing;
Come now and honour Thy Word.
"There shall be showers of blessing"
Oh, that today thy might fall,
Now as to God we are Confessing,
Now as on Jesus we call!
"There shall be showers of blessing"
If we but trust and obey;
There shall be season refreshing,
If we let God have his way.

Daily Devotional for Teen's guide was written by Pastor E.A. Adeboye, the General Overseer of the Redeemed Christian Church of God, one of the largest evangelical church in the world and also the President of Christ the Redeemer's Ministries.


Flatimes Notice Board: Until you are born again, God ever abiding presence will never be with you. You must be born again to enjoy continuous victory. Please say the displayed prayer below in faith:


Lord Jesus, come into my life. I accept You as my Lord and Personal Saviour. I believe in my heart You died and rose from the dead to save me. Thank You Lord for saving me, in Jesus' name Amen.


If you just prayed the prayer of salvation online please send your testimonies and prayer request to info@rccg.org, +234-1-8447340, +234-0-7098213112.