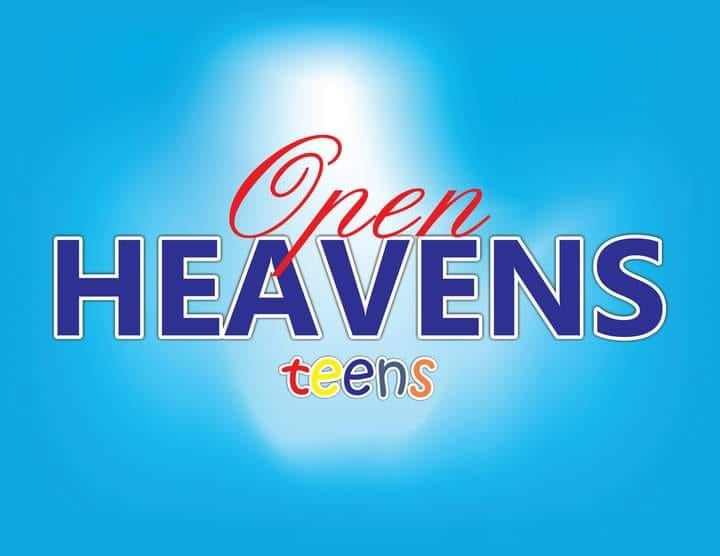 Open Heaven For Teens 18 February 2023 – Pull Down Every Idol
Click HERE for Previous Open Heaven Devotional for Teens

TOPIC: Pull Down Every Idol [Open Heaven for Teens 18 February 2023]

MEMORISE: Therefore say unto the house of Israel, Thus saith the Lord GOD; Repent, and turn yourselves from your idols; and turn away your faces from all your abominations. Ezekiel 14:6

Also Read: Open Heaven 18 February 2023 – God Can Use You Too

READ: Ezekiel 14:2-3,6


2 And the word of the LORD came unto me, saying,


3 Son of man, these men have set up their idols in their heart, and put the stumbling block of their iniquity before their face: should I be enquired of at all by them?


BIBLE IN ONE YEAR: Numbers 27-29


MESSAGE:


An idol is anything that a fellow worships. It takes the place of God in the life of its worshipper. Examples are phones, fashion, accessories, worldly music, lust, humans, et cetera. Don't be quick to dismiss today's topic because many Christians have idols without knowing. If there's something you cannot do without for a day or more, it is an idol.


I remember when one of my children fell ill many years ago. I took him to God in prayers and said, "Father, this is my child, please heal him." I realized he didn't get better. Then I prayed to Him again, and this time, He said, "Since he is your child, heal him." So, I quickly said, "God, he is Your child, please heal him." Since then, when I pray for the children, I refer to them as His children in my care. I want you to realize early that nothing belongs to you, so nothing or no one should take the place of God in your life because our God is a jealous God.


If you truly see Him as the only Lord of your life, then do away with idols.


ACTION POINT:


Determine to do away with every idol in your heart.


HYMN 9 – O Jesus, I Have Promised

O Jesus, I have promised
To serve Thee to the end;
Be Thou for ever near me,
My Master and my Friend:
I shall not fear the battle
If Thou art by my side,
Nor wander from the pathway
If Thou wilt be my Guide.
O let me feel Thee near me;
The world is ever near;
I see the sights that dazzle,
The tempting sounds I hear;
My foes are ever near me,
Around me and within;
But, Jesus, draw Thou nearer,
And shield my soul from sin.
O let me hear Thee speaking
In accents clear and still,
Above the storms of passion,
The murmurs of self-will;
O speak to reassure me,
To hasten or control;
O speak and make me listen,
Thou Guardian of my soul.
O Jesus, Thou hast promised
To all who follow Thee,
That where Thou art in Glory
There shall Thy servant be;
And, Jesus, I have promised
To serve Thee to the end;
O give me grace to follow
My Master and my Friend.

Daily Devotional for Teen's guide was written by Pastor E.A. Adeboye, the General Overseer of the Redeemed Christian Church of God, one of the largest evangelical church in the world and also the President of Christ the Redeemer's Ministries.


Flatimes Notice Board: Until you are born again, God ever abiding presence will never be with you. You must be born again to enjoy continuous victory. Please say the displayed prayer below in faith:


Lord Jesus, come into my life. I accept You as my Lord and Personal Saviour. I believe in my heart You died and rose from the dead to save me. Thank You Lord for saving me, in Jesus' name Amen.


If you just prayed the prayer of salvation online please send your testimonies and prayer request to info@rccg.org, +234-1-8447340, +234-0-7098213112.