Mountain Top Life Daily Devotional 13 February 2023 By Dr. D.K Olukoya – Start Small And Grow Big (II)
Click HERE for Previous MESSAGES by Dr. D.K. Olukoya

TOPIC: Start Small And Grow Big (II) (Mountain Of Fire and Miracle Ministries, MFM Devotional 13 February 2023)


BIBLE IN ONE YEAR: Numbers 13, Numbers 14, Numbers 15, Romans 13, Romans 14, Romans 15


FIRE SCRIPTURE: Matthew 13:31-32 (KJV)


31 Another parable put he forth unto them, saying, The kingdom of heaven is like to a grain of mustard seed, which a man took, and sowed in his field:


32 Which indeed is the least of all seeds: but when it is grown, it is the greatest among herbs, and becometh a tree, so that the birds of the air come and lodge in the branches thereof.


MEMORY VERSE: "A little one shall become a thousand, and a small one a strong nation: I the Lord will hasten it in his time." – Isaiah 60:22


MOTIVATIONAL QUOTES:
Don't be afraid of starting small. There are valuable lessons in humble beginnings.


PRAISE AND WORSHIP:
Take praise and worship songs as led by the Holy Spirit


PROPHETIC WORD FOR TODAY:
BY THE POWER IN THE BLOOD OF JESUS, I DESTROY THE SPIRIT OF INERTIA, HINDRANCE AND LIMITATION IN YOUR LIFE, IN THE NAME OF JESUS.

MFM Devotional For Today 2023 MESSAGE:

There is power in starting small. This principle is valuable in both physical and spiritual areas of life. Starting small and growing big is a journey of self-discovery, perseverance and commitment to break out of your comfort zone and commit to fulfilling your personal purpose.


The truth is that big things always come from small beginnings. Your ability to handle the small things will determine your ability to handle the big things. The Bible enjoins us not to despise the days of little beginnings (Zechariah 4:10). Also, in Luke 16:10, the Bible says, "He that is faithful in that which is least is faithful also in much: and he that is unjust in the least is unjust also in much."

Also Read: MFM Devotional 12 February 2023 – Start Small And Grow Big (I)

For small things to grow big in your hand, you must conquer the spirit of inertia and procrastination. You must move from talking about an idea and just planning to taking concrete steps and tangible action. Take the step in faith and get started. No matter how small your beginning may be, start and believe God for growth, development and expansion. The journey of a million miles begins with a single step.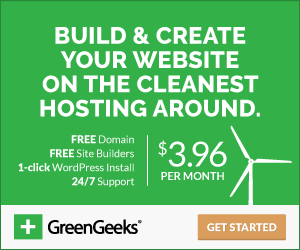 The seed in your hand may be small today, your talent, position, opportunities, finances may all be insignificant. Remember that a seed will produce a fruit. A fruit will produce a tree and a tree will produce a forest. I encourage you to dedicate that small thing God has placed in your hand to Him. Whatever you dedicate to Him will enjoy His blessings. Also, use what He has given you to serve Him and humanity. When you use them wisely like that, they will grow big and significant. In the Parable of Faithful Servants, all the servants who traded with their talents and made profits got the blessing and commendation of the master. Only the one who kept and failed to use his talent was rebuked and condemned. Do not let the fear of taking risks or of failure rob you of your divine blessings.


Beloved, do not let that idea die. Do not wait to have everything before you start that project or business. The winning formula is to start small now and grow big.


PRAYER POINTS:


MORNING

I receive the grace to start small and grow big, in the name of Jesus.
Oil of increase, fall upon God's blessing in my hand, in the name of Jesus.
I will not despise the days of little beginning; my tomorrow shall be great, in the name of Jesus.

EVENING

Father, multiply Your grace, peace and blessing towards me, in the name of Jesus.
Father, help me to be faithful to You in little and big things, in the name of Jesus.
Father, give me the wisdom to grow small things to big things, in the name of Jesus.
Henceforth, I shall flourish like the palm tree and grow as the cedar of Lebanon, in the name of Jesus.

Also read: Open Heaven 13 February 2023 – Only God Can Heal


MOUNTAIN TOP LIFE is a daily devotional by Dr. D.K Olukoya (General Overseer, Mountain of Fire and Miracle Ministries, Worldwide)


NgospelMedia Notice Board: Until you are born again, God ever abiding presence will never be with you. You must be born again to enjoy continuous victory. Please say the displayed prayer below in faith:


Lord Jesus, come into my life. I accept You as my Lord and Personal Saviour. I believe in my heart You died and rose from the dead to save me. Thank You Lord for saving me, in Jesus name Amen.


If you just prayed the prayer of salvation online please send your testimonies and prayer request to ecounselling@mountainoffire.org, +234 (803) 078-0919 OR +234 (817) 363-1657.