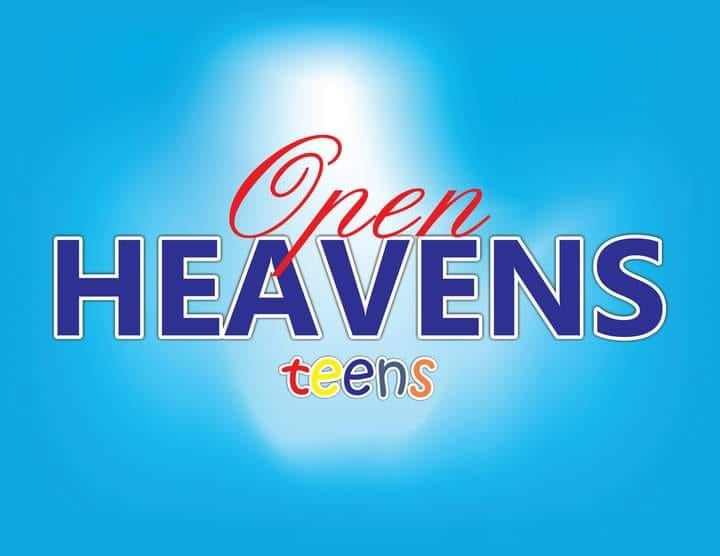 Open Heaven For Teens 4 February 2023 – A Double Standard Life
Click HERE for Previous Open Heaven Devotional for Teens

TOPIC: A Double Standard Life [Open Heaven for Teens 4 February 2023]

MEMORISE: A double minded man is unstable in all his ways. – James 1:8

Also Read: Open Heaven 4 February 2023 – Remember Your First Love

READ: Matthew 24:4-5


4 And Jesus answered and said unto them, Take heed that no man deceive you.
5 For many shall come in my name, saying, I am Christ; and shall deceive many.


MESSAGE:


From the memory verse for today, God regards a double-minded person as unstable in all their ways. Being double-minded could also mean that a person is partial and favours some people more than others. I remember when my son was transferred as a full-time pastor to one of the Northern parishes of The Redeemed Christian Church of God. Some people questioned me and asked that I should transfer him back but I responded that "if other people could be transferred to the North, why can't my son also serve God there?"


You are expected to apply the standards of God to your daily life and not obey the ones that suit you while you discard the rest. You should also be fair when dealing with others. Similarly, you cannot sin and expect God to overlook it because He is a merciful God. He will discipline you accordingly because He does not have double standards.


PRAYER POINT:


Father, please help me to live by your standards in Jesus' name.


BIBLE IN ONE YEAR: Leviticus 22-23


HYMN 20 – Ho, My Comrades! See The Signal

Ho, my comrades! see the signal
Waving in the sky!
Reinforcements now appearing,
Victory is nigh!

CHORUS
"Hold the fort, for I am coming,"
Jesus signals still,
Wave the answer back to heaven,
"By Thy grace we will, "

See the mighty host advancing
Satan leading on:
Mighty men around us falling,
Courage almost gone!
See the glorious banner waving!
Hear the trumpet blow!
In our Leader's name we'll triumph
Over ev'ry foe!
Fierce and long the battle rages,
But our help is near:
Onward comes our great commander,
Cheer, my comrades, cheer!

Daily Devotional for Teen's guide was written by Pastor E.A. Adeboye, the General Overseer of the Redeemed Christian Church of God, one of the largest evangelical church in the world and also the President of Christ the Redeemer's Ministries.


Flatimes Notice Board: Until you are born again, God ever abiding presence will never be with you. You must be born again to enjoy continuous victory. Please say the displayed prayer below in faith:


Lord Jesus, come into my life. I accept You as my Lord and Personal Saviour. I believe in my heart You died and rose from the dead to save me. Thank You Lord for saving me, in Jesus' name Amen.


If you just prayed the prayer of salvation online please send your testimonies and prayer request to info@rccg.org, +234-1-8447340, +234-0-7098213112.