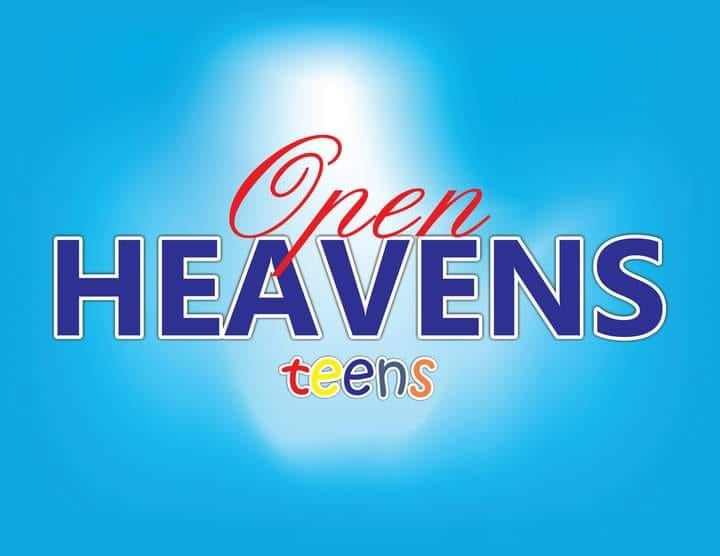 Open Heaven For Teens 28 January 2023 – Jealousy
Click HERE for Previous Open Heaven Devotional for Teens

TOPIC: Jealousy [Open Heaven for Teens 28 January 2023]

MEMORISE: For wrath killeth the foolish man, and envy slayeth the silly one. Job 5:2

Also Read: Open Heaven 28 January 2023 – Just One Mistake

READ: Galatians 5:19-21


19 Now the works of the flesh are manifest, which are these; Adultery, fornication, uncleanness, lasciviousness,


20 Idolatry, witchcraft, hatred, variance, emulations, wrath, strife, seditions, heresies,


21 Envyings, murders, drunkenness, revellings, and such like: of the which I tell you before, as I have also told you in time past, that they which do such things shall not inherit the kingdom of God.


BIBLE IN ONE YEAR: Leviticus 1-4


MESSAGE:


Jealousy is the act of focusing on another fellow's blessing when you should be counting yours. It usually breeds gossip among people and this eventually leads to hatred, and sometimes, murder.


As a Christian, you should not allow jealousy in your heart because it is a sin. It's good to admire people or their achievements, but don't let that linger so that it won't become a subject of jealousy.


Jealousy is capable of destroying people from the inside because it consumes like wildfire. I implore you to love your neighbour/friends genuinely, be happy when they achieve great feats, and believe that your time will also come. Also, resist the urge to say "God when?" when something good happens to anyone around you. You don't need to be jealous of anyone; instead, be diligent at what you do and in no time, you too will achieve a great teats.


KEY POINT:


Jealousy is acidic; it rottens the mind


HYMN 19: Jesus Loves Me! This I Know

Jesus loves me! this I know,
For the Bible tells me so;
Little ones to Him belong;
They are weak, but He is strong.

CHORUS
Yes, Jesus loves me,
Yes, Jesus loves me,
Yes, Jesus loves me,
The Bible tells me so.

Jesus loves me He who died,
Heaven's gate to open wide,
He will wash away my sin,
Let His little child come in.
Jesus loves me, loves me still,
Tho' I'm very weak and ill
From His shining throne on high
He will watch me where I lie.
Jesus loves me He will stay
Close beside me all the way,
If I love Him when I die
He will take me home on high.

Daily Devotional for Teen's guide was written by Pastor E.A. Adeboye, the General Overseer of the Redeemed Christian Church of God, one of the largest evangelical church in the world and also the President of Christ the Redeemer's Ministries.


Flatimes Notice Board: Until you are born again, God ever abiding presence will never be with you. You must be born again to enjoy continuous victory. Please say the displayed prayer below in faith:


Lord Jesus, come into my life. I accept You as my Lord and Personal Saviour. I believe in my heart You died and rose from the dead to save me. Thank You Lord for saving me, in Jesus' name Amen.


If you just prayed the prayer of salvation online please send your testimonies and prayer request to info@rccg.org, +234-1-8447340, +234-0-7098213112.