[Music & Video] Adaku – In The Name Of Jesus | 2020 Gospel Song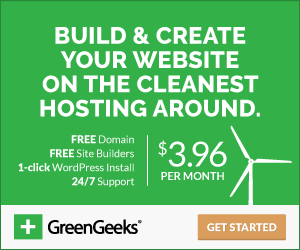 Last Updated on by Nectes Team
Anointed gospel singer 'Adaku' is out with the audio and visual of her new single titled 'In The Name Of Jesus'.
Adaku Ugorji- Benstowe attended FGGC Owerri where she was the assistant Nightingale, a leadership position with the role of leading the school in school and national anthems in the assembly ground daily. She sang for the first time in her SS1 when she participated in the senior solo set piece in 1994.
Owing to her pitch range, she was nick named Celina Odion in the hostel in University of port where she bagged her first degree in Economics.The next time she took a role in singing was after college when she was taken unawares to lead in praise and worship in a small fellowship.
She became the Music leader in the ministry and was subsequently invited to various ministries to be a blessing to people. She was popularly referred to as Evangelist Ada because of the great manifestation of God's presence that followed her ministrations. She initiated a gospel band called innercourt ministries. She has continued to minister in programs and has hosted a couple of music/ healing events. The youth have been inspired by her teachings at several events and programs.
She has written several songs which are yet to be produced but will be unveiled in due time.She was brought up in a Christian family by late Elder Samuel Onyekachi Ugorji and Adanma Ugorji. She is married to Rowland Benstowe. She grew up in Assemblies of God church, attended Christ House, has a certificate in Word of Faith Bible Institution (Winners Bible Church) and is presently a member of David's Christian Center(DCC). She has a Masters degree in Business Administration and specialized in Marketing. She has been in the banking industry and presently manages one of the branches of the Bank she works in.
Watch Video & Download Audio Below;
Adaku - In the Name of Jesus [Official Video]
Lyrics: In The Name Of Jesus By Adaku
Verse 1
Power in the name of Jesus
Healing in the name of Jesus
Deliverance in the name of Jesus
Salvation in the name of Jesus
(2 Times)
Chorus
In the name of Jesus every knee shall bow
At the mention of His name every tongue must confess
Demons flee at His name, sickness heals at His name.
We proclaim that Jesus is the Lord.
(2 times)
Verse 2
Favour in the name of Jesus
Victory in the name of Jesus
Breakthrough in the name of Jesus
Promotion in the name of Jesus
(2 times)
Bridge
Jesus is the Lord 6x
Jesus Christ is the Lord
Rpt severally
Download Audio Below;
Hits: 0